SIMPLE
Product
details
GENERAL Suspension luminaire for direct / indirect illumination of wide range of interiors, from coffee shops to office spaces.
OPTICS U shaped PC diffuser provides a light line when used as general, while repetition of the circular perforations provides ambience illumination. Additional light effect is obtained on lateral sides due to the shape of the diffuser.
HOUSING Luminaire of extruded perforated aluminium. Finish: epoxy polyester powder coating. Fine structured texture.
FEATURES Luminaire with two faces which can, by a simple hand turn, convert the effect of direct general illumination into indirect and indirect ambience into direct.
EQUIPMENT Supplied with suspension kit.
ADDITIONAL Other light colour temperatures available upon request.
Technical
data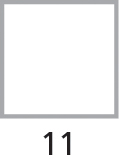 | Order code | Description | A/B/H[mm] | WEIGHT [kg] | FLUX [lm]* | IP | UGR | Total Power [W] | CCT [K] | CRI | Led Service Life |
| --- | --- | --- | --- | --- | --- | --- | --- | --- | --- | --- |
| 2875121XY | SIMPLE 1200 /840 | 1242/55/55 | 2.00 | 2063 | IP40 | <19 | 33.0 | 4000 | >80 | 60000h L80B10 /SDCM3 |
| 2875141XY | SIMPLE 1500 /840 | 1542/55/55 | 2.00 | 2751 | IP40 | <19 | 45.0 | 4000 | >80 | 60000h L80B10 /SDCM3 |
| 2875161XY | SIMPLE 1800 /840 | 1842/55/55 | 3.00 | 3439 | IP40 | <19 | 56.0 | 4000 | >80 | 60000h L80B10 /SDCM3 |
Downloads
Product documentation
Data sheet
Brochure
Accessories
Lightning solutions you need