Product
details
GENERAL Circular surface mounted luminaire for direct illumination of general use spaces.
OPTICS Opal PC diffuser provides a uniform, soft light.
LIGHTING MANAGEMENT The choice of appropriate control gear enables integration into lighting management systems.
HOUSING Housing of aluminium, with epoxy polyester powder coating of fine structured texture. The interior of the housing is highly reflective white coating, regardless the outer finish, for maintaining high efficiency of the luminaire.
ADDITIONAL Dynamic White and other light colour temperatures available upon request.
Technical
data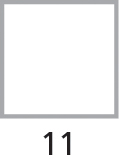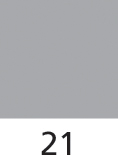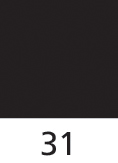 | Order code | Description | Ø/H[mm] | WEIGHT [kg] | FLUX [lm]* | IP | UGR | Total Power [W] | CCT [K] | CRI | Led Service Life |
| --- | --- | --- | --- | --- | --- | --- | --- | --- | --- | --- |
| 2238141XY | LUNA DO /C 400 /840 | 400/110 | 4.00 | 1732 | IP40 | <22 | 17.0 | 4000 | >80 | 54000h L80B10 /SDCM 3 |
| 2238221XY | LUNA DO /C 600 /840 HE | 600/110 | 5.40 | 3165 | IP40 | <22 | 25.0 | 4000 | >80 | 54000h L80B10 /SDCM 3 |
| 2238241XY | LUNA DO /C 600 /840 HO | 600/110 | 5.40 | 4055 | IP40 | <22 | 38.0 | 4000 | >80 | 54000h L80B10 /SDCM 3 |
| 2238321XY | LUNA DO /C 900 /840 HE | 900/110 | 10.70 | 7026 | IP40 | <22 | 63.0 | 4000 | >80 | 54000h L80B10 /SDCM 3 |
| 2238341XY | LUNA DO /C 900 /840 HO | 900/110 | 10.70 | 10143 | IP40 | <22 | 94.0 | 4000 | >80 | 54000h L80B10 /SDCM 3 |
| 2238421XY | LUNA DO /C 1200 /840 HE | 1200/110 | 18.00 | 11711 | IP40 | <22 | 105.0 | 4000 | >80 | 54000h L80B10 /SDCM 3 |
| 2238441XY | LUNA DO /C 1200 /840 HO | 1200/110 | 18.00 | 16906 | IP40 | <22 | 157.0 | 4000 | >80 | 54000h L80B10 /SDCM 3 |
Downloads
Product documentation
Data sheet
Brochure
Accessories
Lightning solutions you need