Product
details
GENERAL Surface mounted floodlight with passive cooling for direct illumination, appropriate for museum, gallery and retail spaces. Full visual comfort ensured with the latest optical and electrical components.
OPTICS Precise direction of light beam enabled through rotation on two axes. Depending on the lighting design or particularity of the space, the luminaire is supplied with spot, flood or wide flood light beam.
LIGHTING MANAGEMENT The choice of appropriate control gear enables integration into lighting management systems.
HOUSING Compact unibody made of die-cast aluminium. The surface of this luminaire is conceived as a large cooler and enables cooling without fans, providing uniform heat dissipation. Finish: epoxypolyester powder coating. Fine structured texture.
ADDITIONAL Other light colour temperatures available upon request.
Technical
data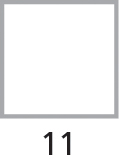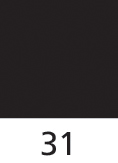 | Order code | Description | A/B/H[mm] | WEIGHT [kg] | FLUX [lm]* | | IP | Total Power [W] | CCT [K] | CRI | Led Service Life |
| --- | --- | --- | --- | --- | --- | --- | --- | --- | --- | --- |
| 2235141XY | AIRO M2000/C 20dg /840 | 125/106/160 | 1.00 | 2051 | 20° | IP20 | 16.0 | 4000 | >80 | 50000h L80B10 /SDCM 3 |
| 2235151XY | AIRO M2000/C 30dg /840 | 125/106/160 | 1.00 | 2000 | 30° | IP20 | 16.0 | 4000 | >80 | 50000h L80B10 /SDCM 3 |
| 2235161XY | AIRO M2000/C 45dg /840 | 125/106/160 | 1.00 | 1936 | 45° | IP20 | 16.0 | 4000 | >80 | 50000h L80B10 /SDCM 3 |
| 2235171XY | AIRO M3000/C 20dg /840 | 125/106/160 | 1.00 | 3076 | 20° | IP20 | 24.0 | 4000 | >80 | 50000h L80B10 /SDCM 3 |
| 2235181XY | AIRO M3000/C 30dg /840 | 125/106/160 | 1.00 | 3000 | 30° | IP20 | 24.0 | 4000 | >80 | 50000h L80B10 /SDCM 3 |
| 2235191XY | AIRO M3000/C 45dg /840 | 125/106/160 | 1.00 | 2903 | 45° | IP20 | 24.0 | 4000 | >80 | 50000h L80B10 /SDCM 3 |
| 2235211XY | AIRO M4000/C 20dg /840 | 125/106/160 | 1.00 | 4102 | 20° | IP20 | 33.0 | 4000 | >80 | 50000h L80B10 /SDCM3 |
| 2235221XY | AIRO M4000/C 30dg /840 | 125/106/160 | 1.00 | 4000 | 30° | IP20 | 33.0 | 4000 | >80 | 50000h L80B10 /SDCM3 |
| 2235231XY | AIRO M4000/C 45dg /840 | 125/106/160 | 1.00 | 3872 | 45° | IP20 | 33.0 | 4000 | >80 | 50000h L80B10 /SDCM3 |
Downloads
Product documentation
Data sheet
Brochure
Accessories
Lightning solutions you need