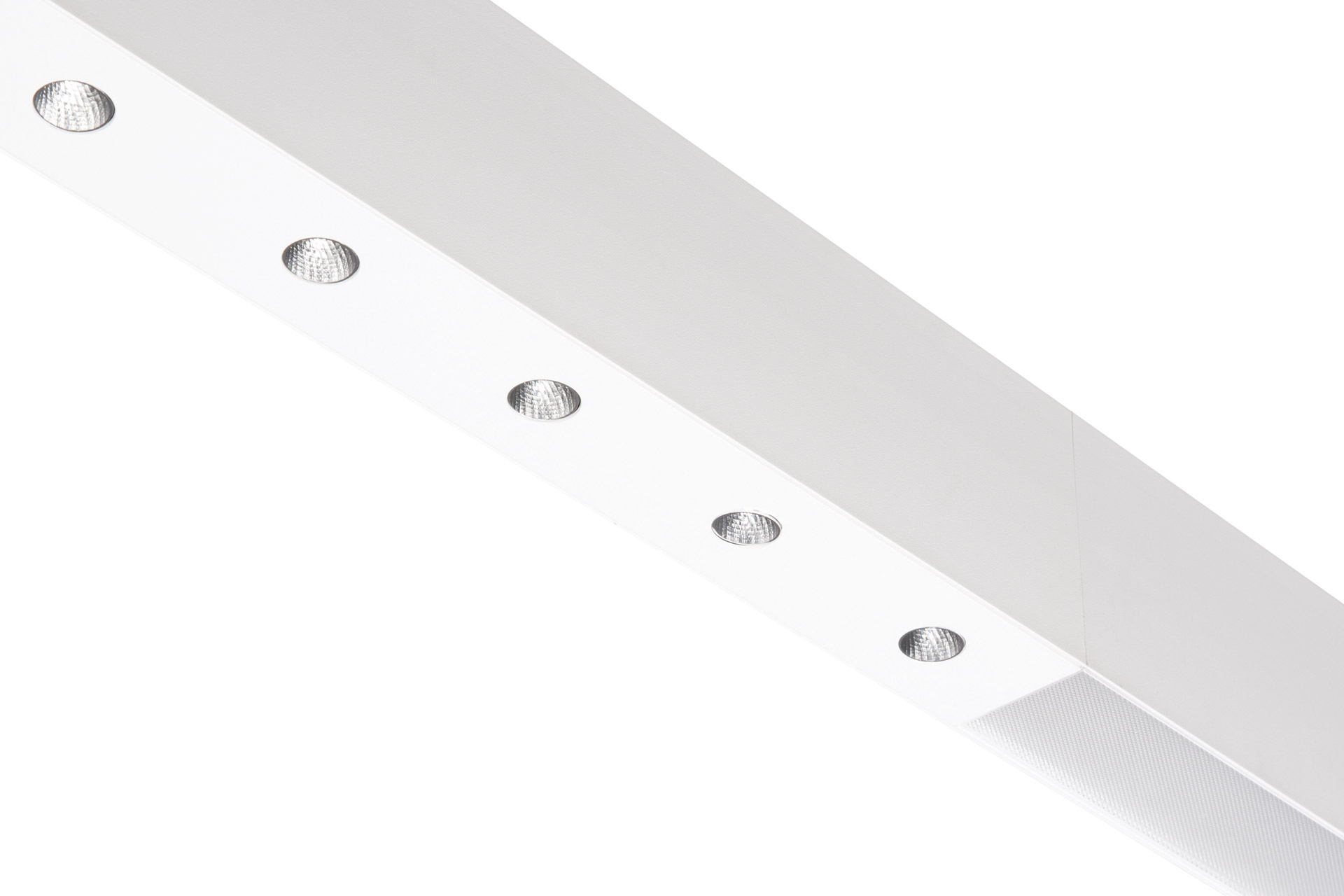 SYSTEM S
OFFICE LIGHTING SYSTEM
Continuous light lines
High efficiency
Modularity
Tool free installation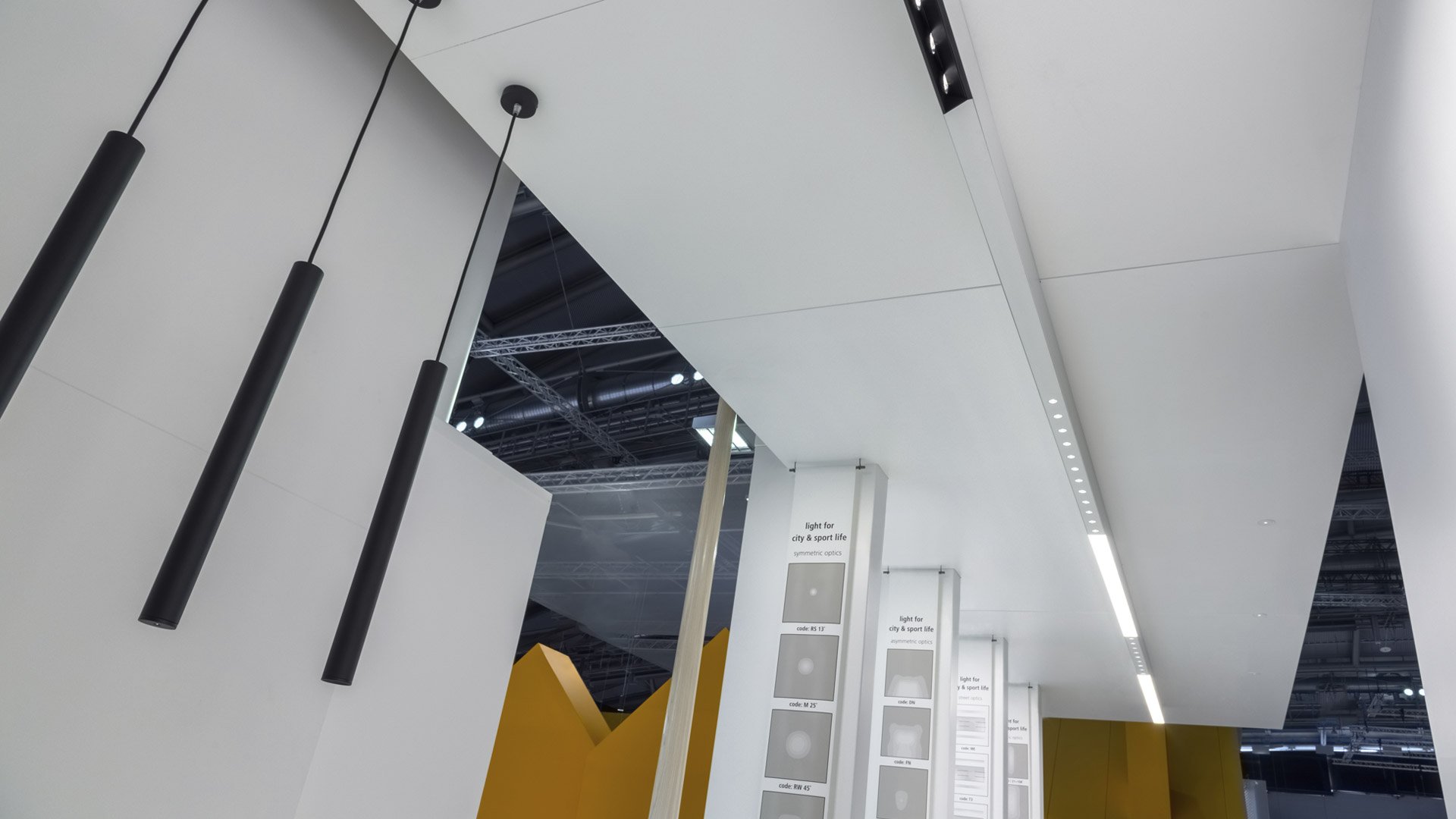 SYSTEM S Modular system for easy creation of endless light lines. Capacity to work for tens of meters with only one power feed module.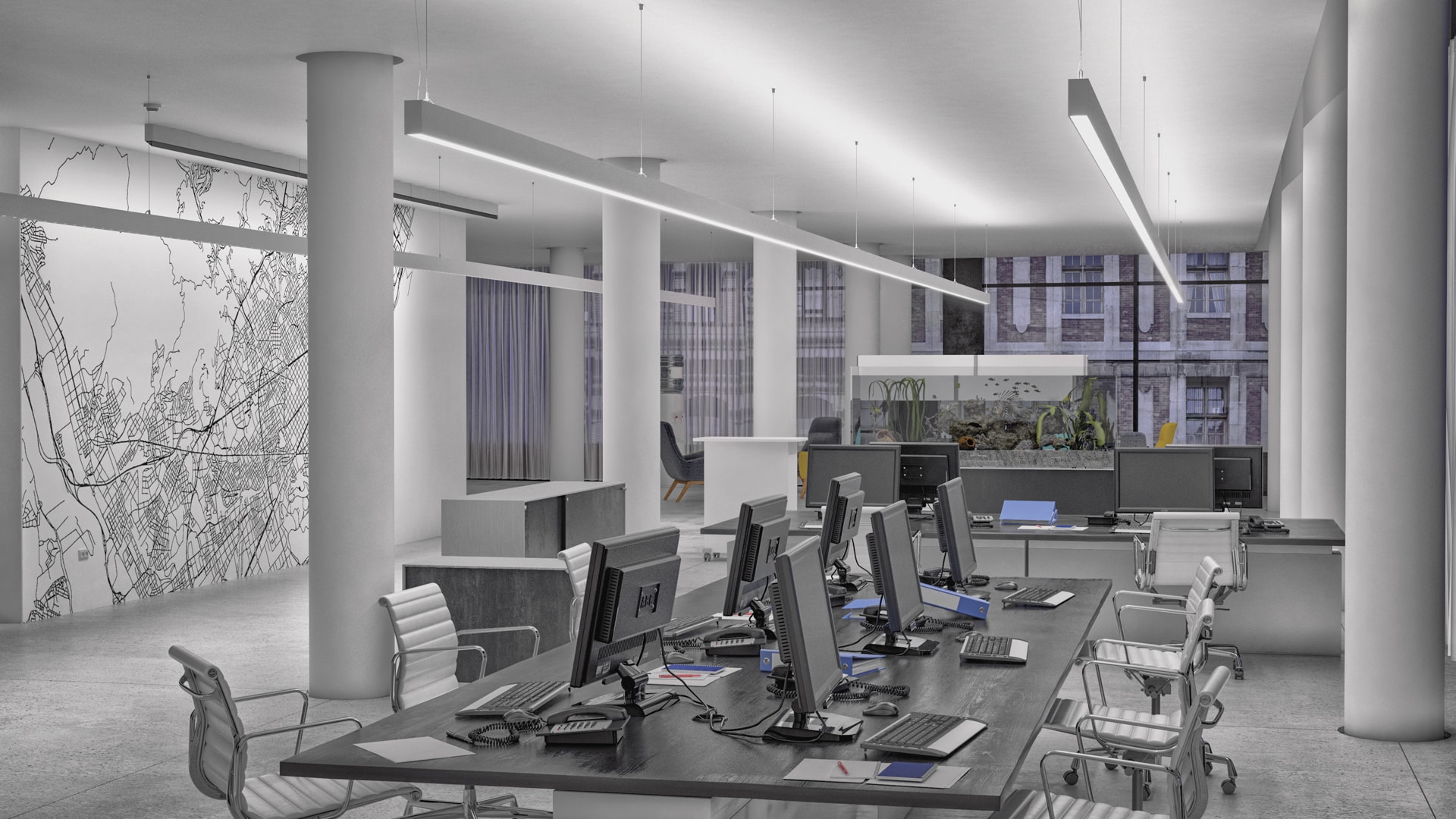 Appropriate for open spaces, be it offices or corridors.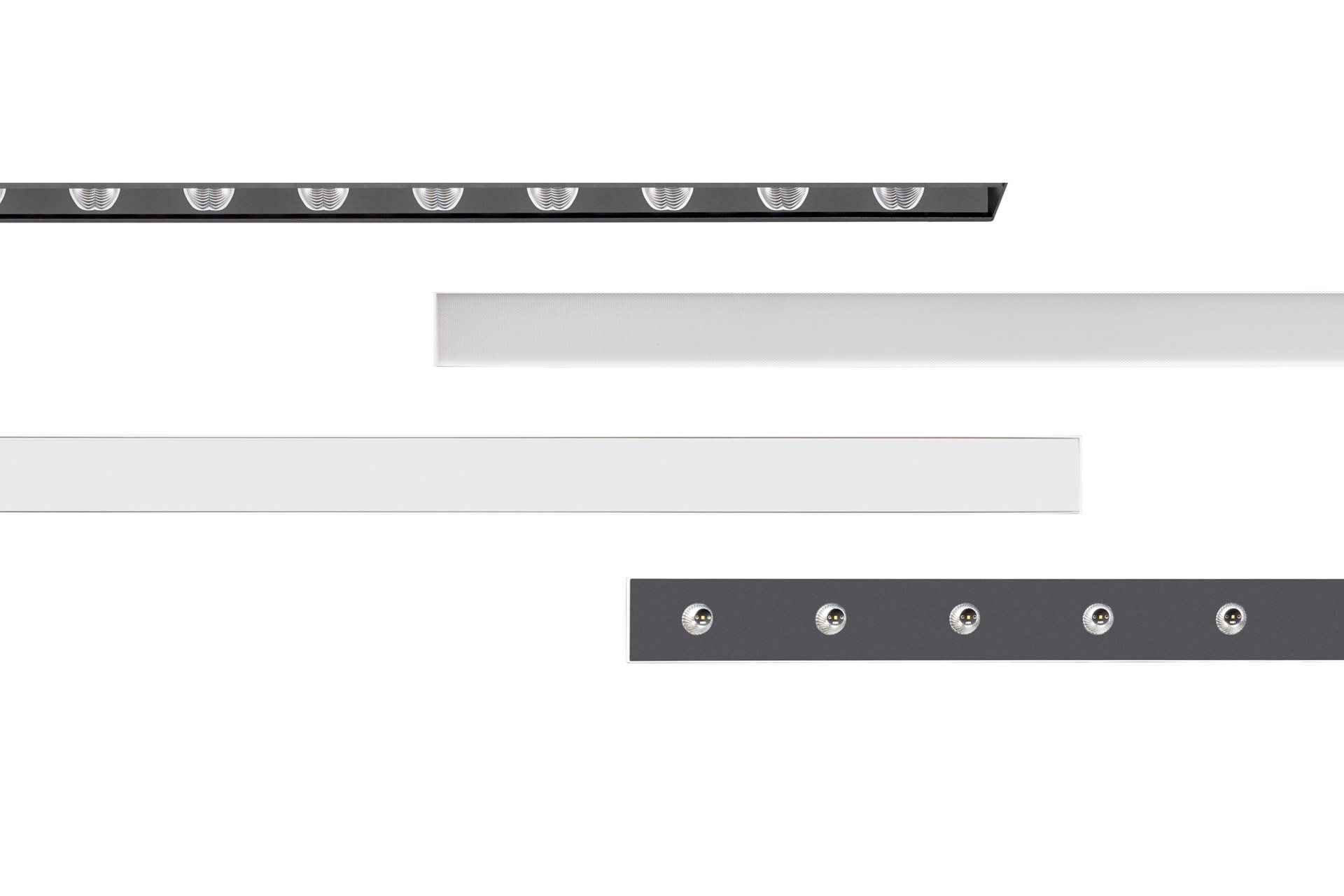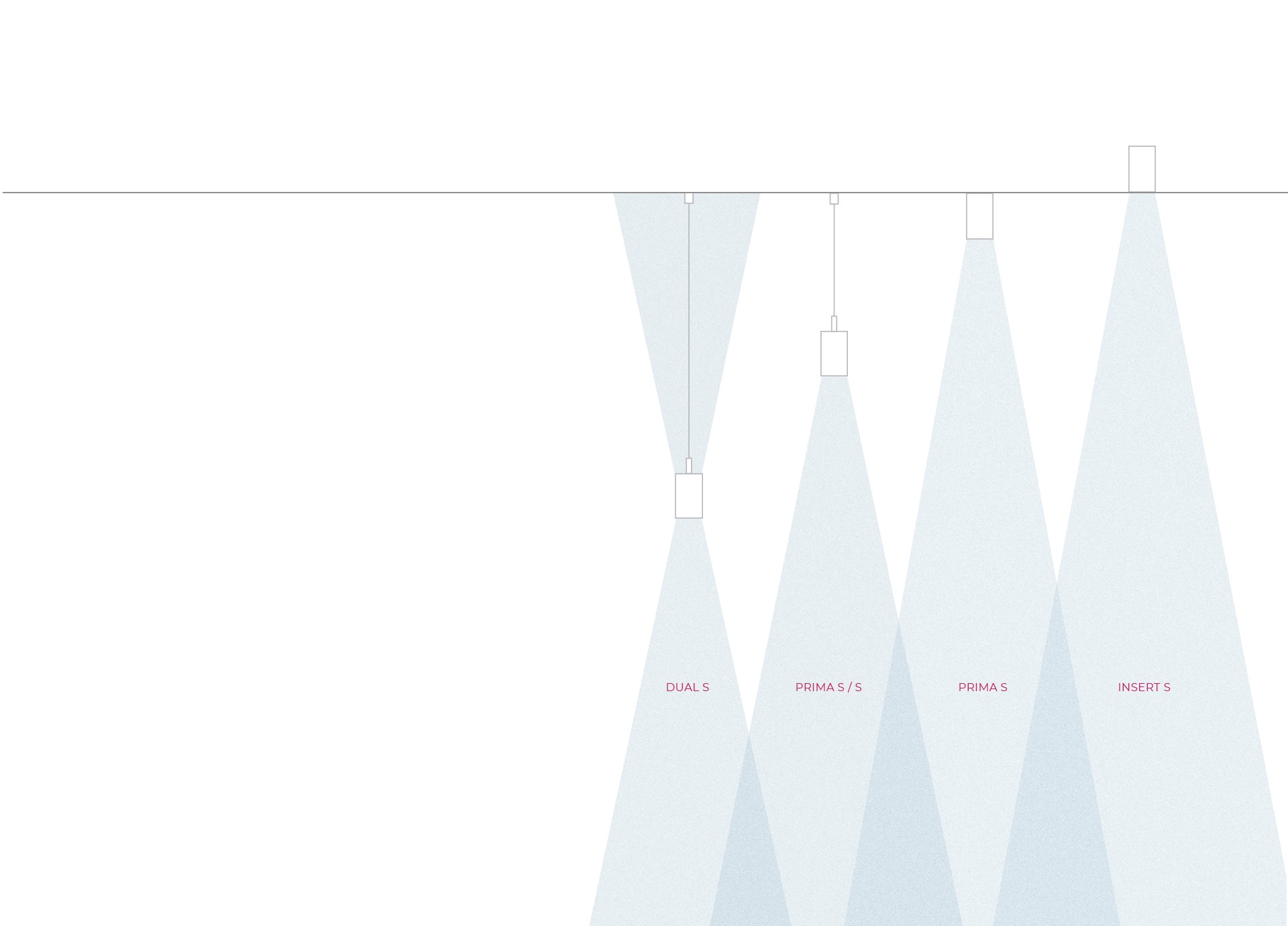 MOUNTING
INTENDED FOR RECESSED, SURFACE MOUNTED AND SUSPENDED MOUNTING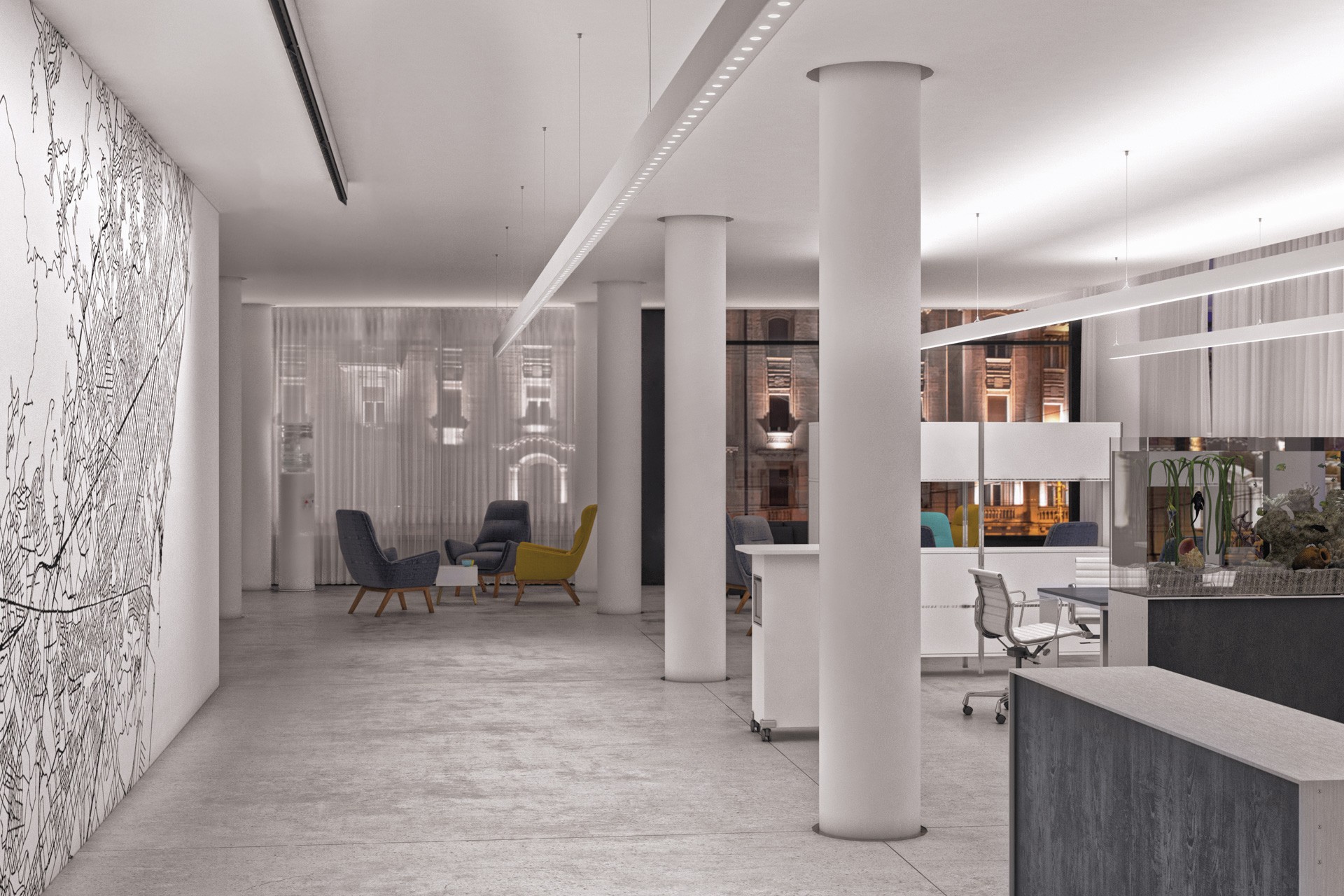 The light line can integrate several lighting scenes, depending on
the particular need or use of the space and its parts.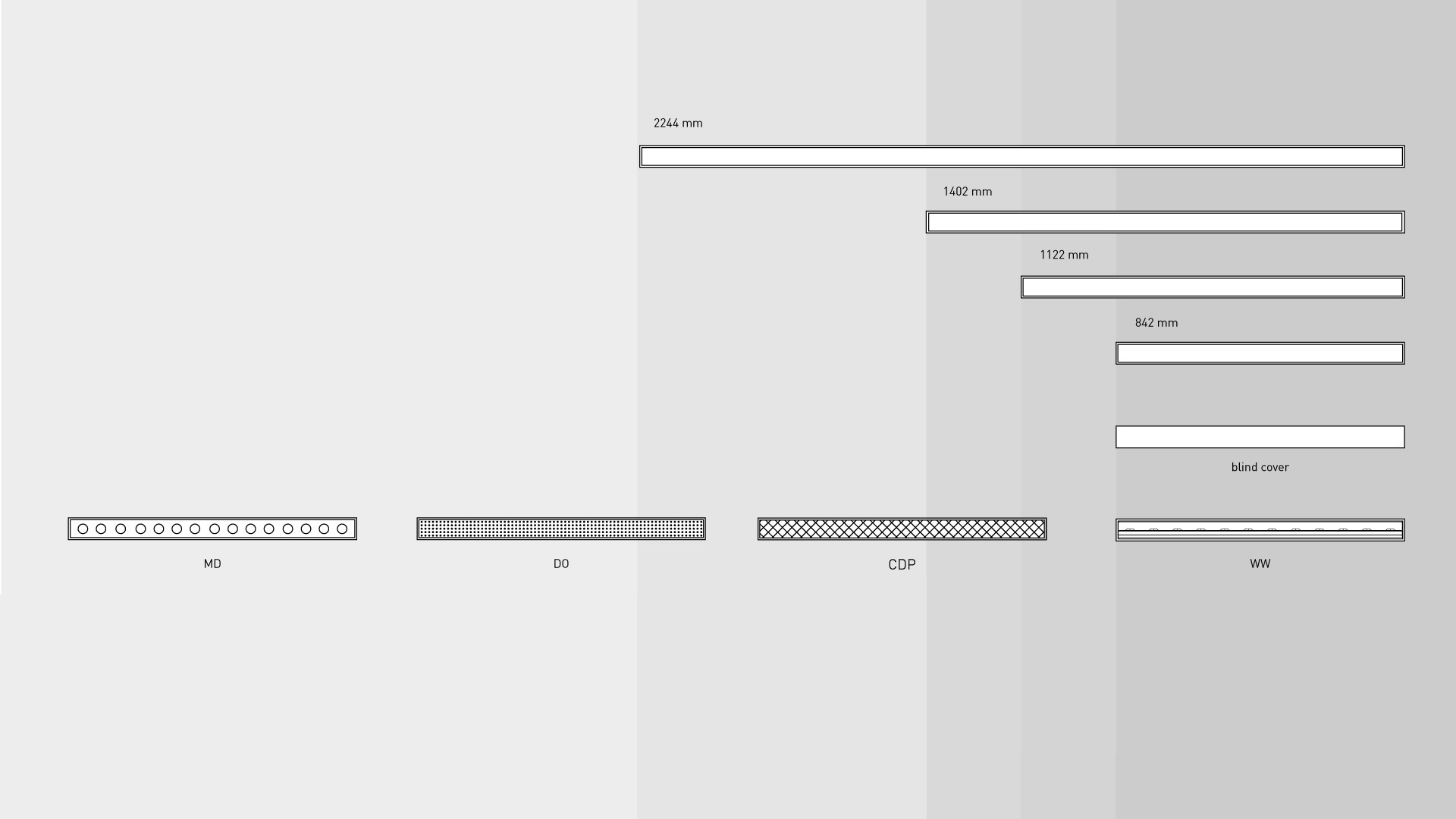 MODULARITY
Four standard lengths of modules for different optics and blind cover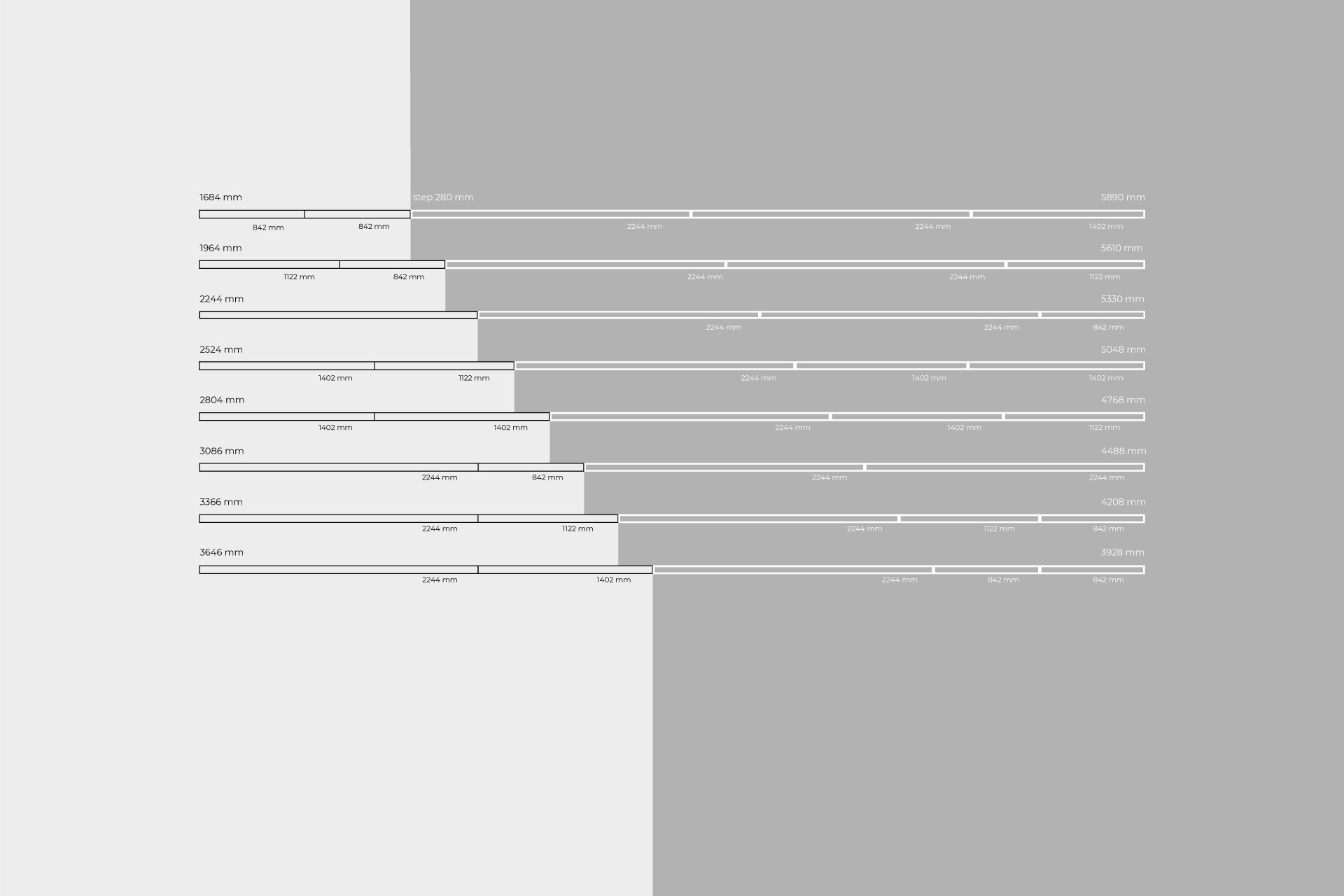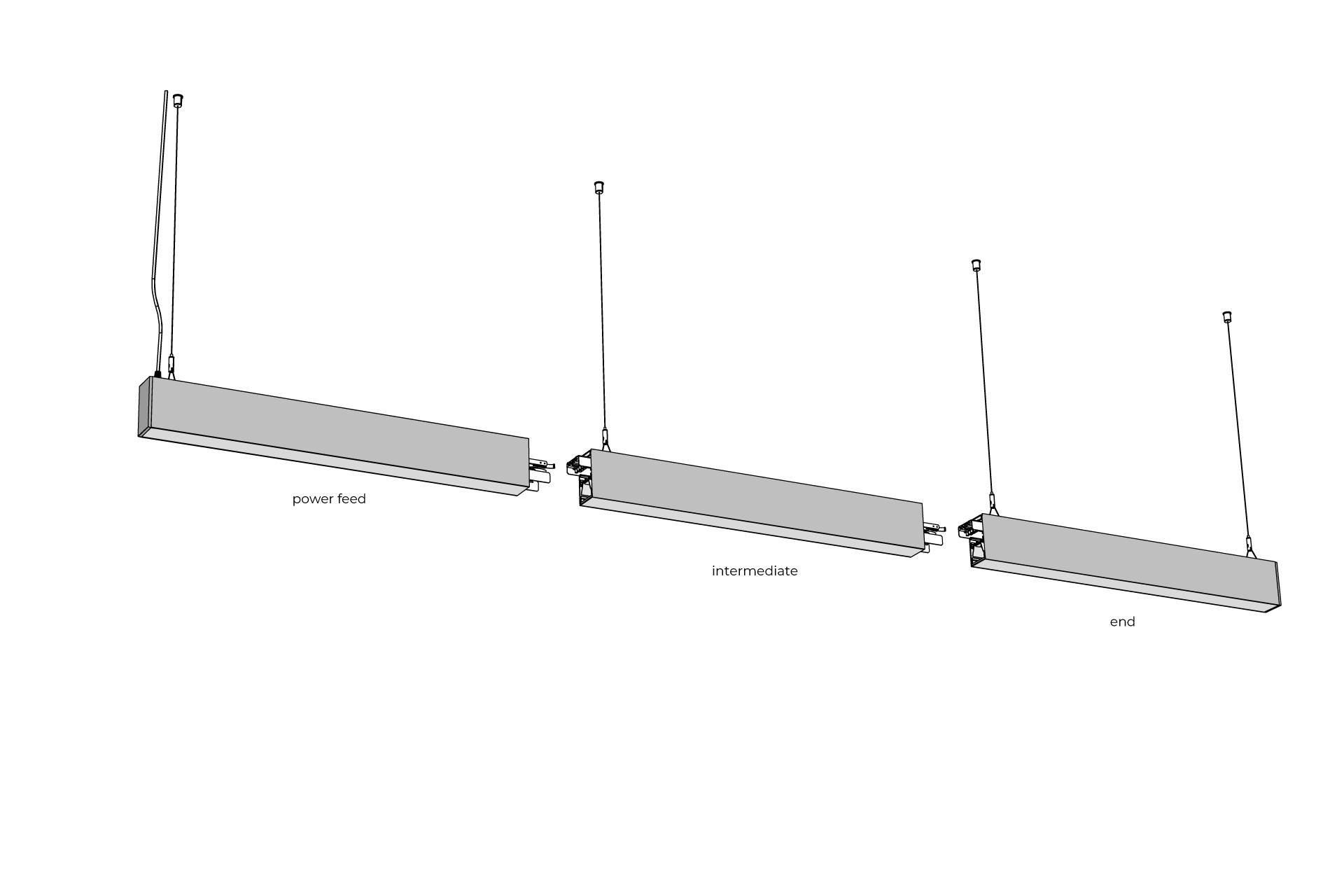 SYSTEM ASSEMBLING
Easy and precise installation and serviceability of LED modules / drivers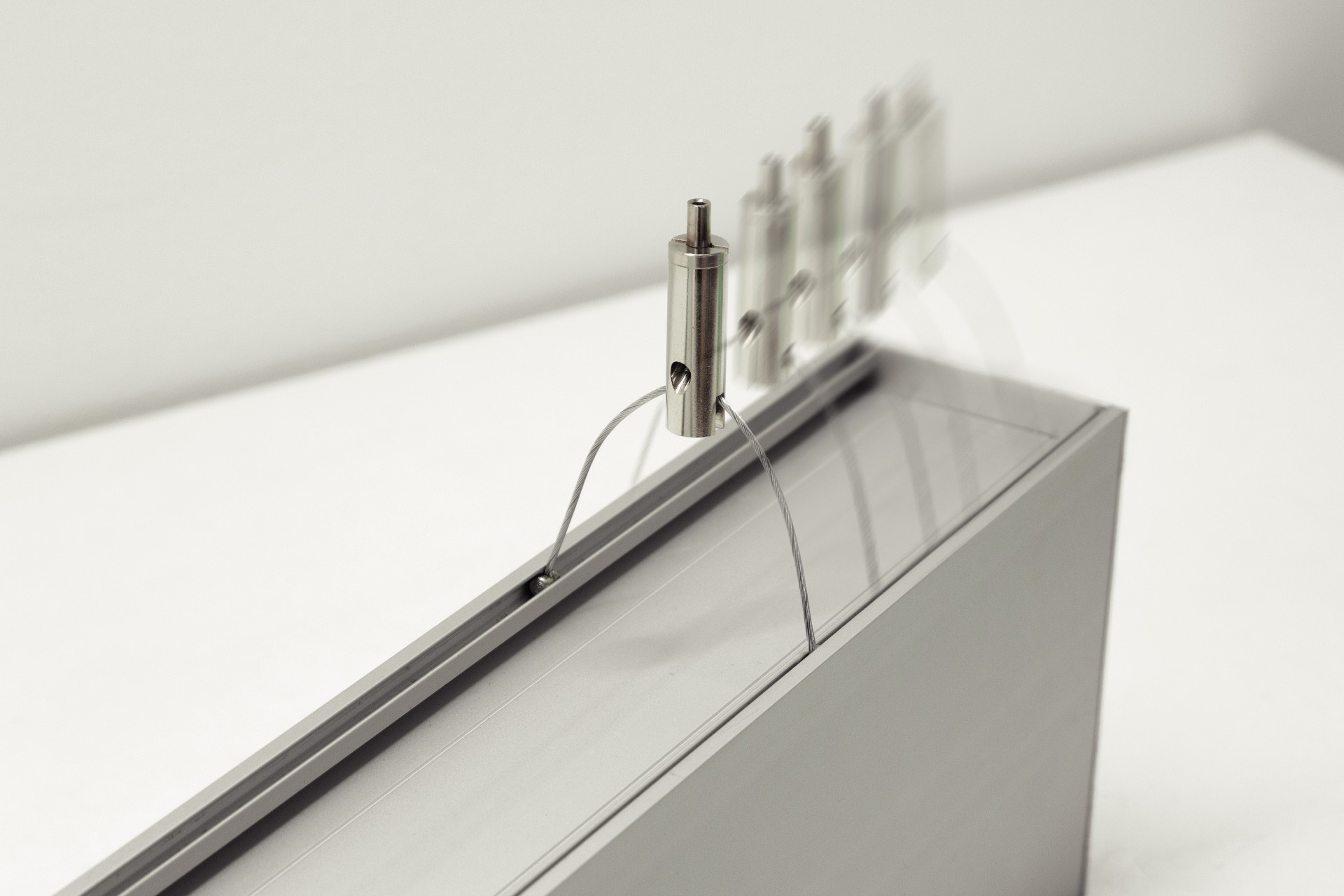 SYSTEM ASSEMBLING
Suspension mounting kit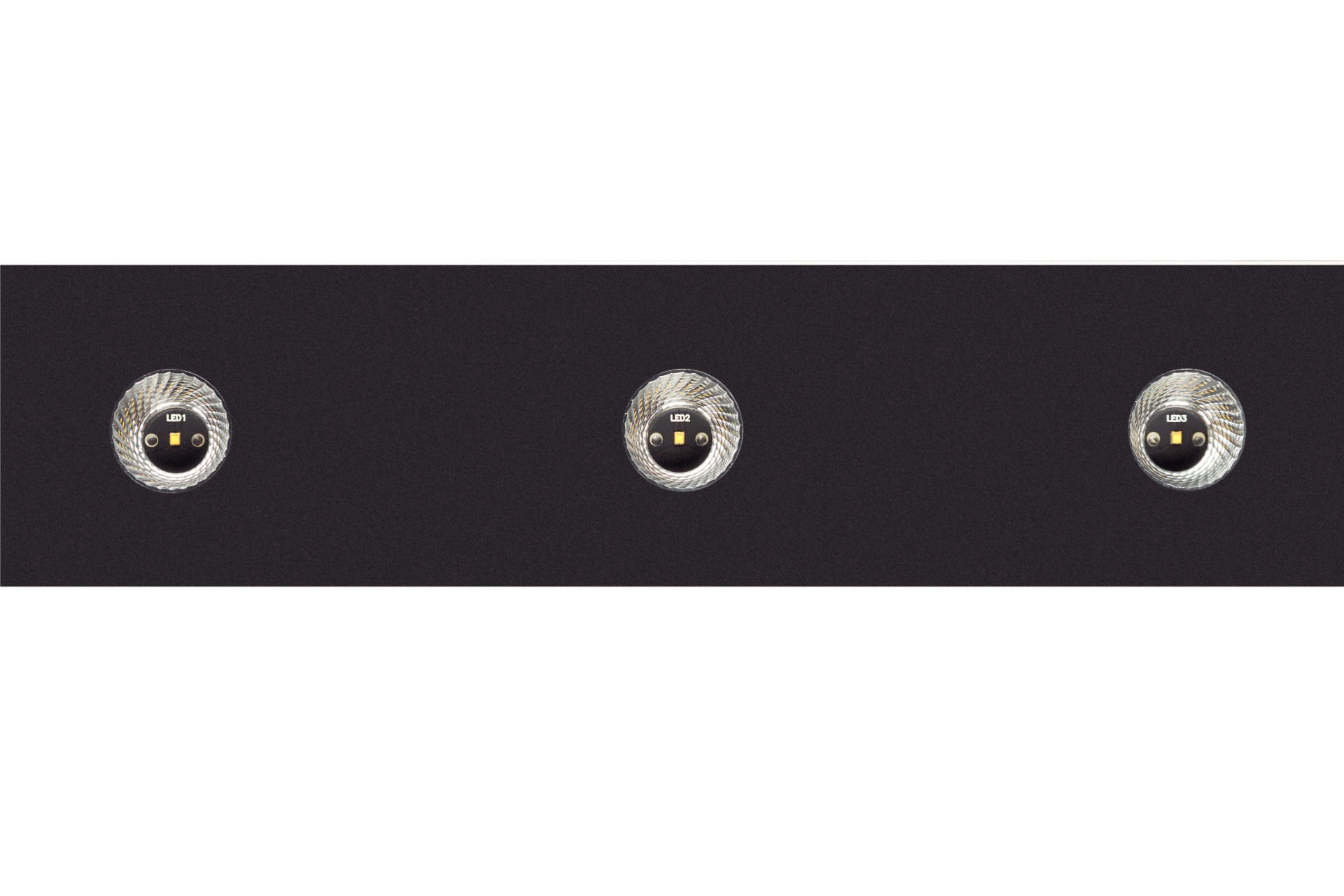 HOUSING / FINISH
Luminaire of extruded aluminium | Anodisation in natural aluminium colour or epoxy polyester powder coating, fine structured texture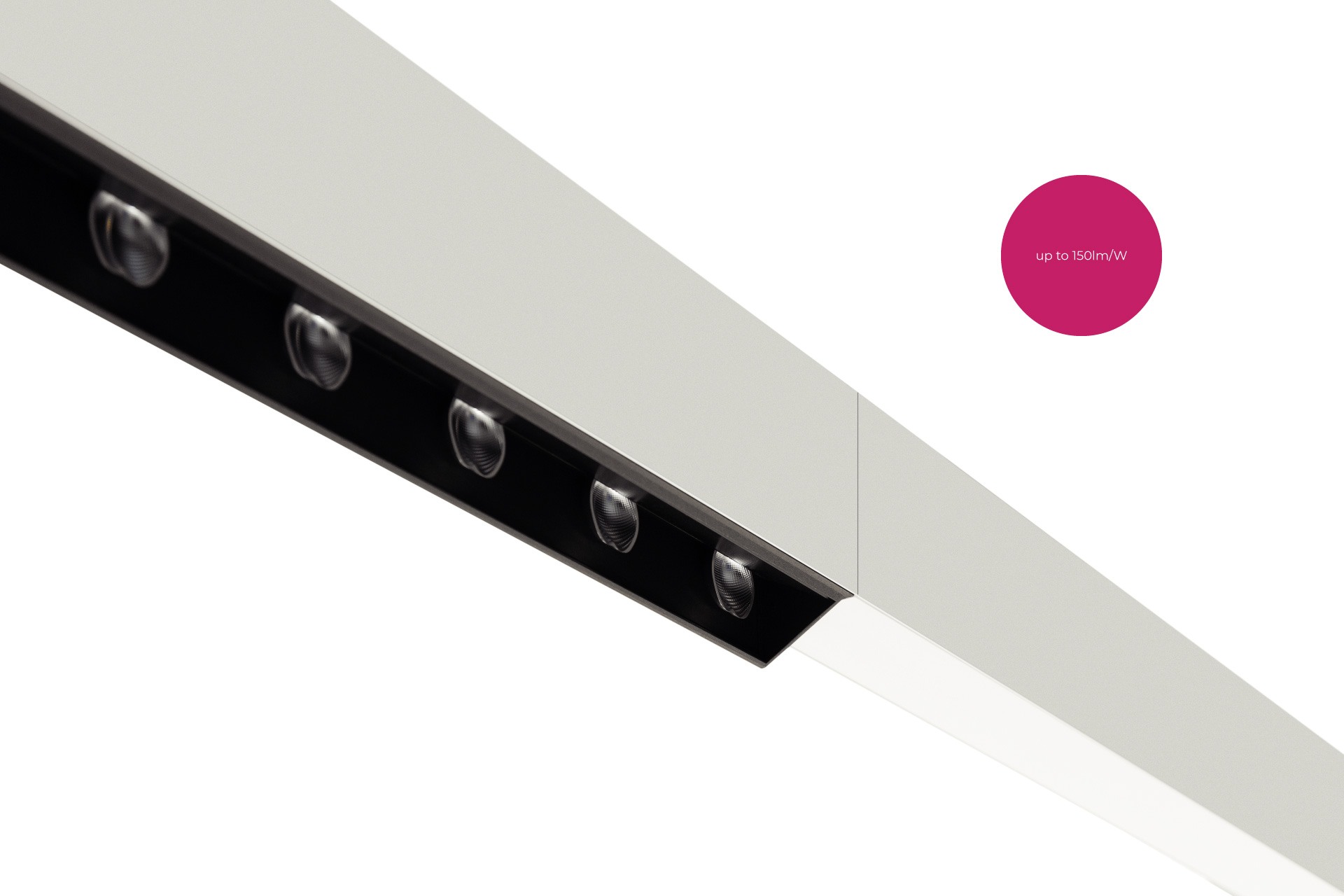 ENERGY EFFICIENCY
High efficacy linear system
Up-to-date generation of LED modules
ZHAGA compatible LED modules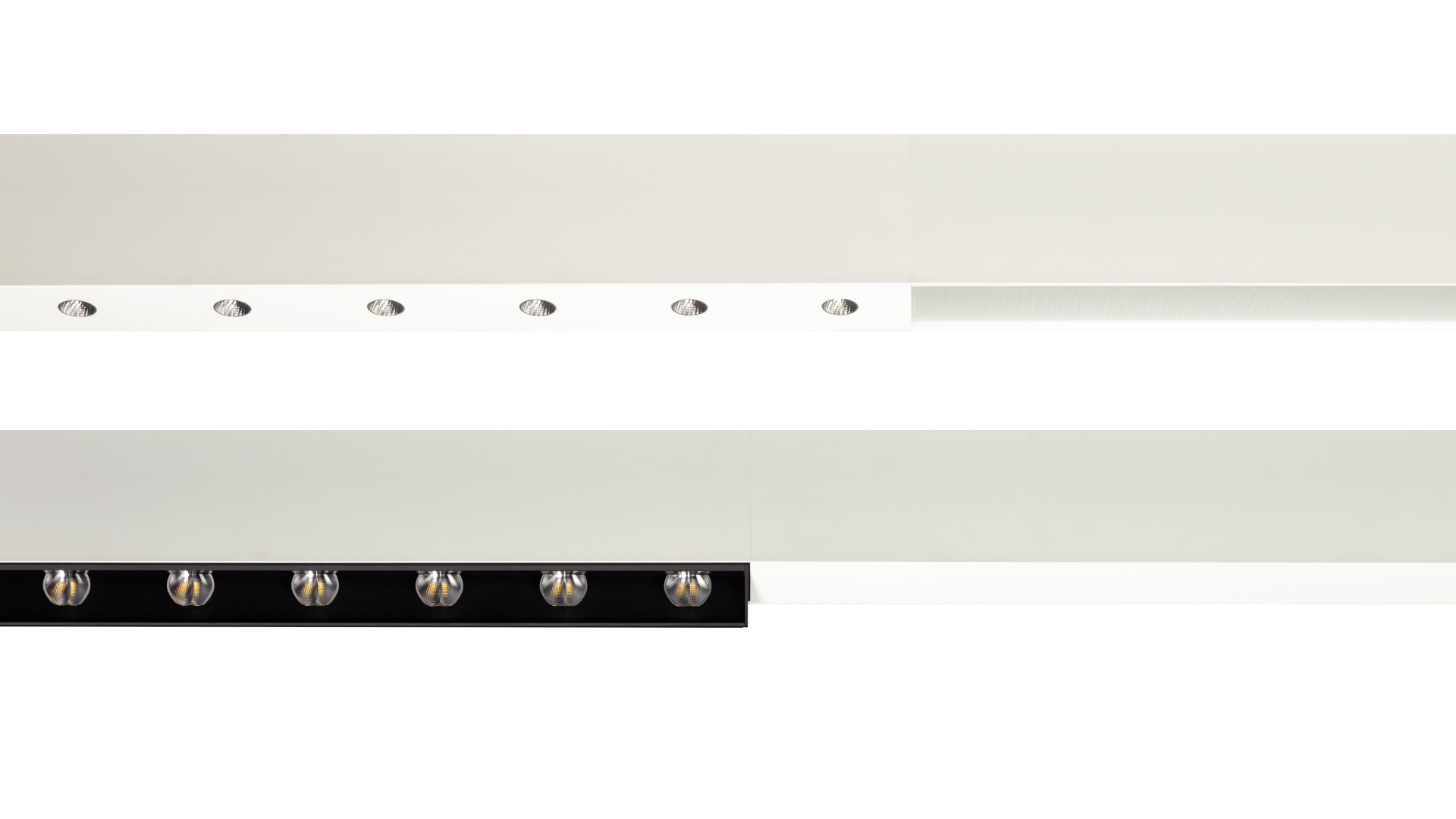 OPTICS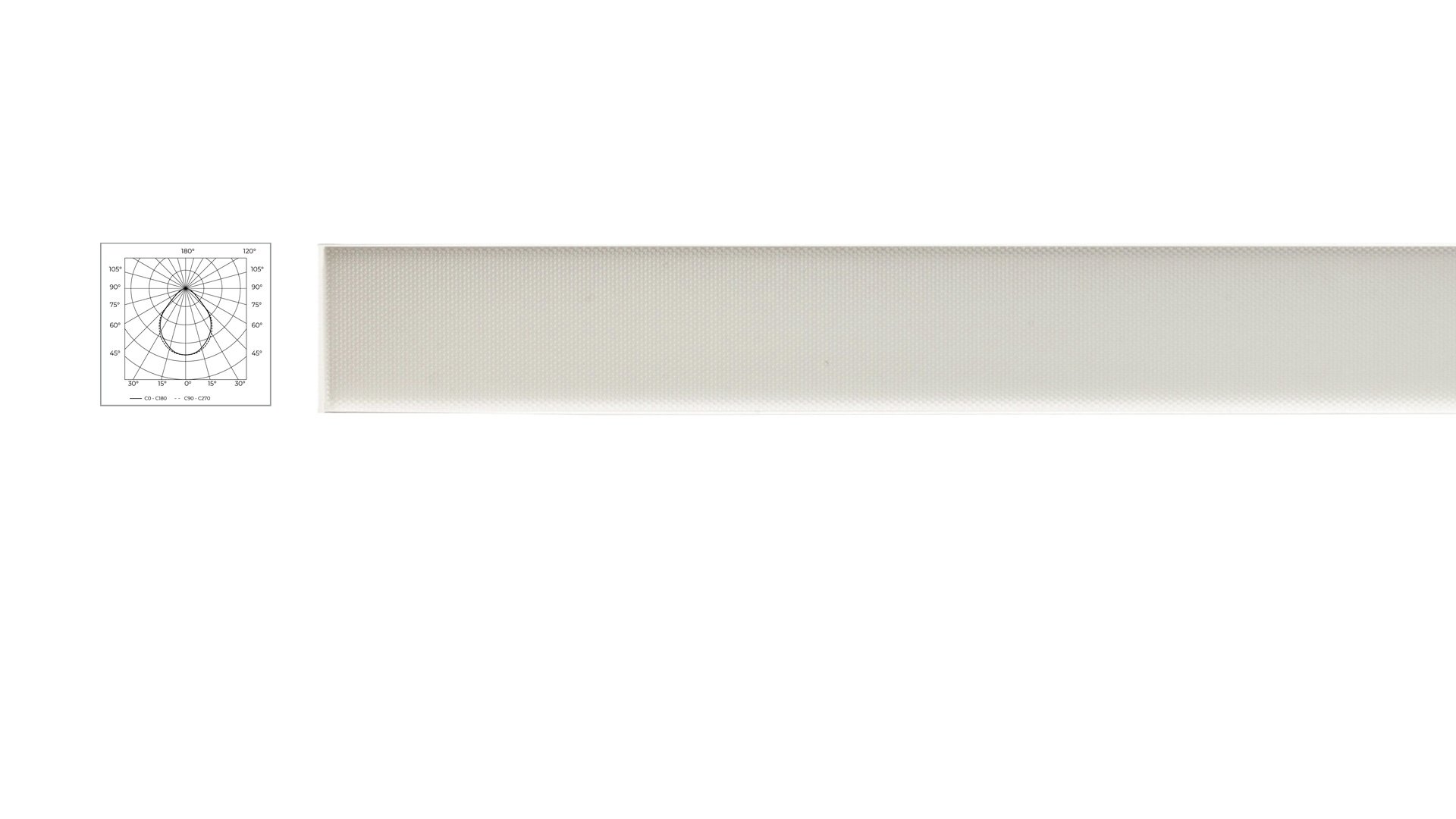 OPTICS
CDP
Multilayer optics appropriate for office spaces, with UGR < 19.
Highly transparent micro prismatic diffuser provides glare limitation and a uniform diffusing light.
The opal foil provides a uniformly illuminated surface, without visible light sources.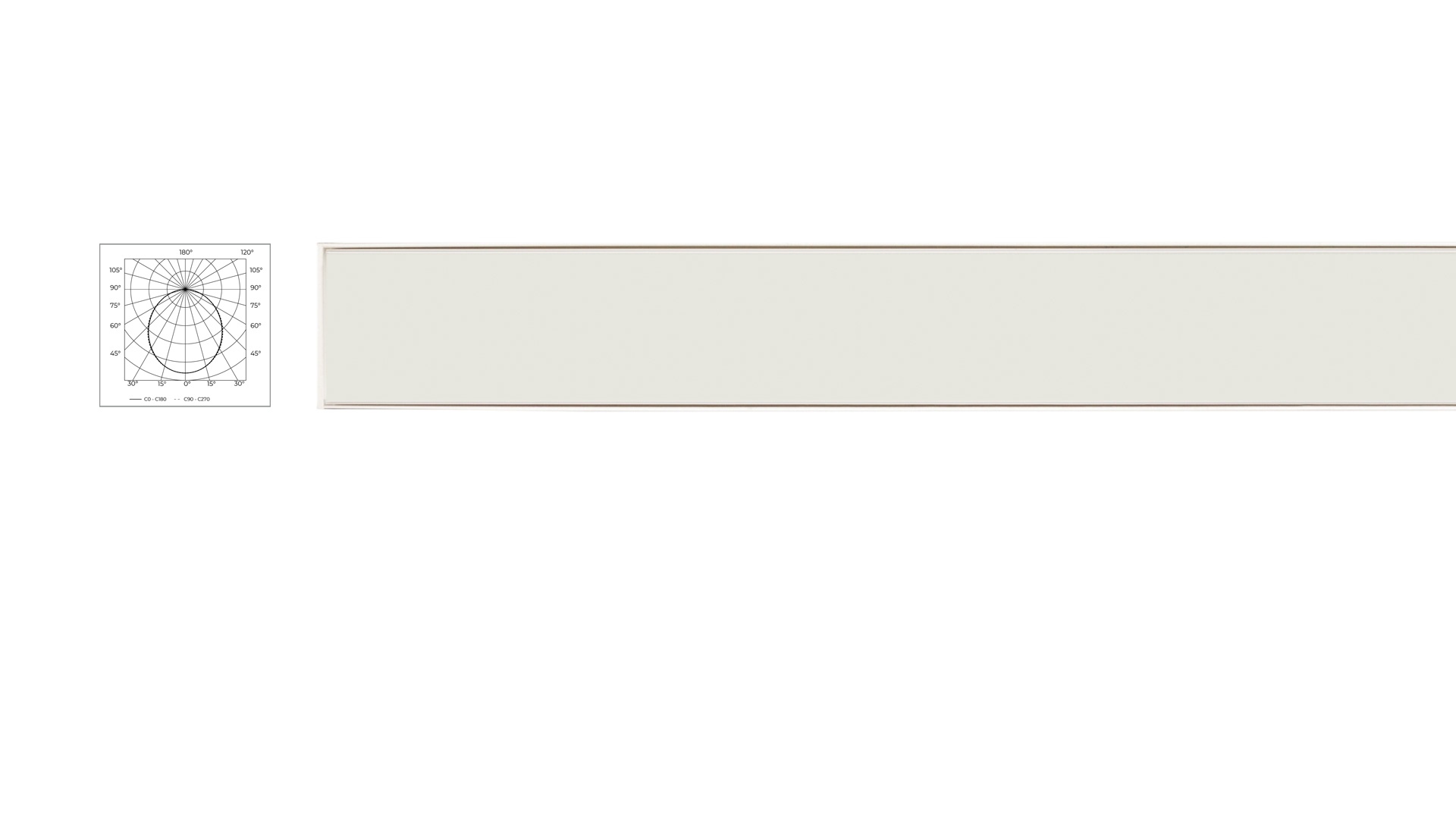 OPTICS
DO
Optics with wider light beam, appropriate for communication zones and high frequency spaces.
Opal diffuser provides a uniform diffusing light and a uniformly illuminated surface,
without visible light sources.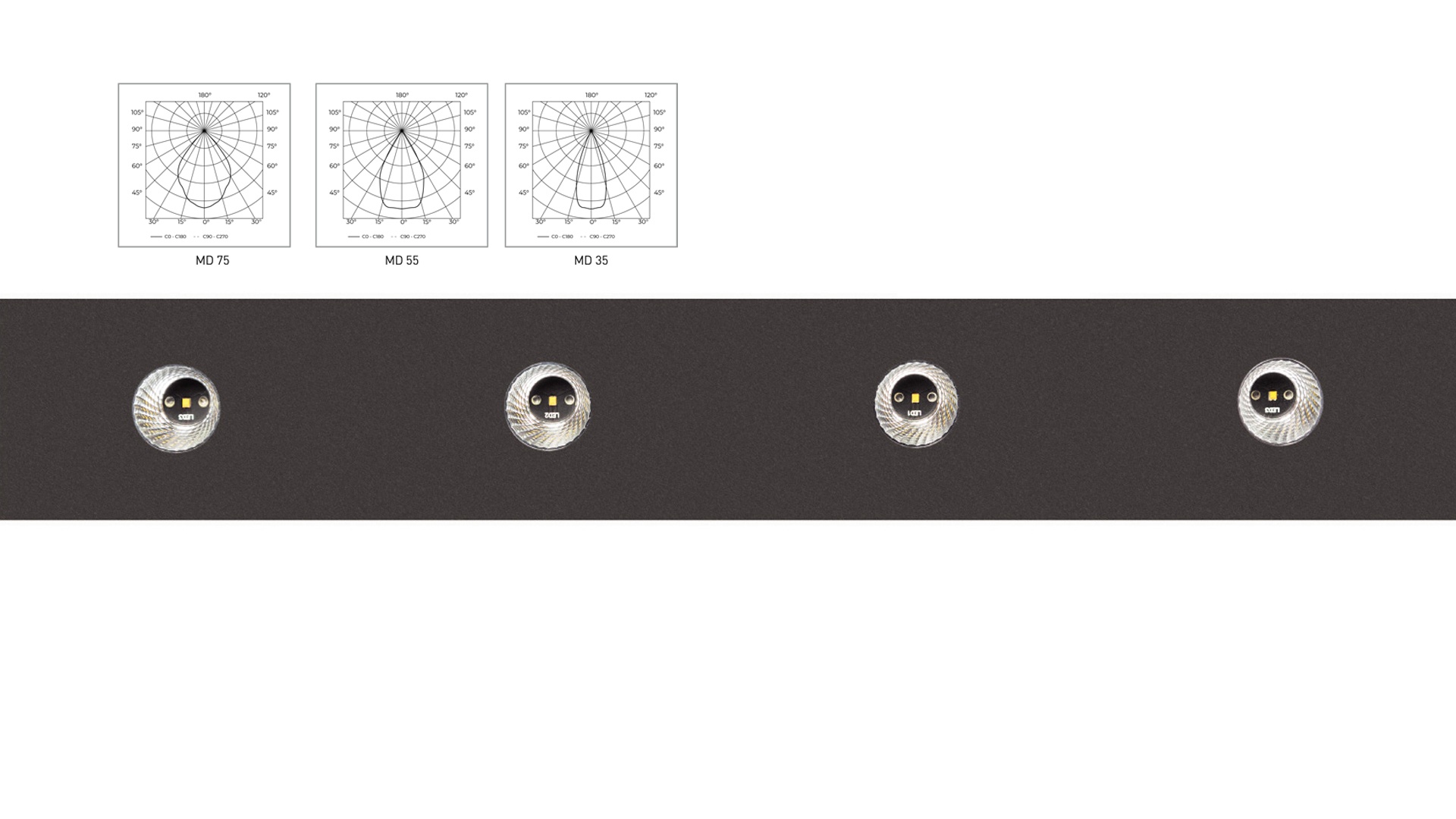 OPTICS
MD
Micro downlight for direct illumination of high energy efficiency. Linear downlight reflectors with complex-surface
geometry of micro-facetes allow precise shaping of light beam. Angles of direct light beam and reflected light are
almost perfectly aligned, providing sharp cut off for full visual comfort.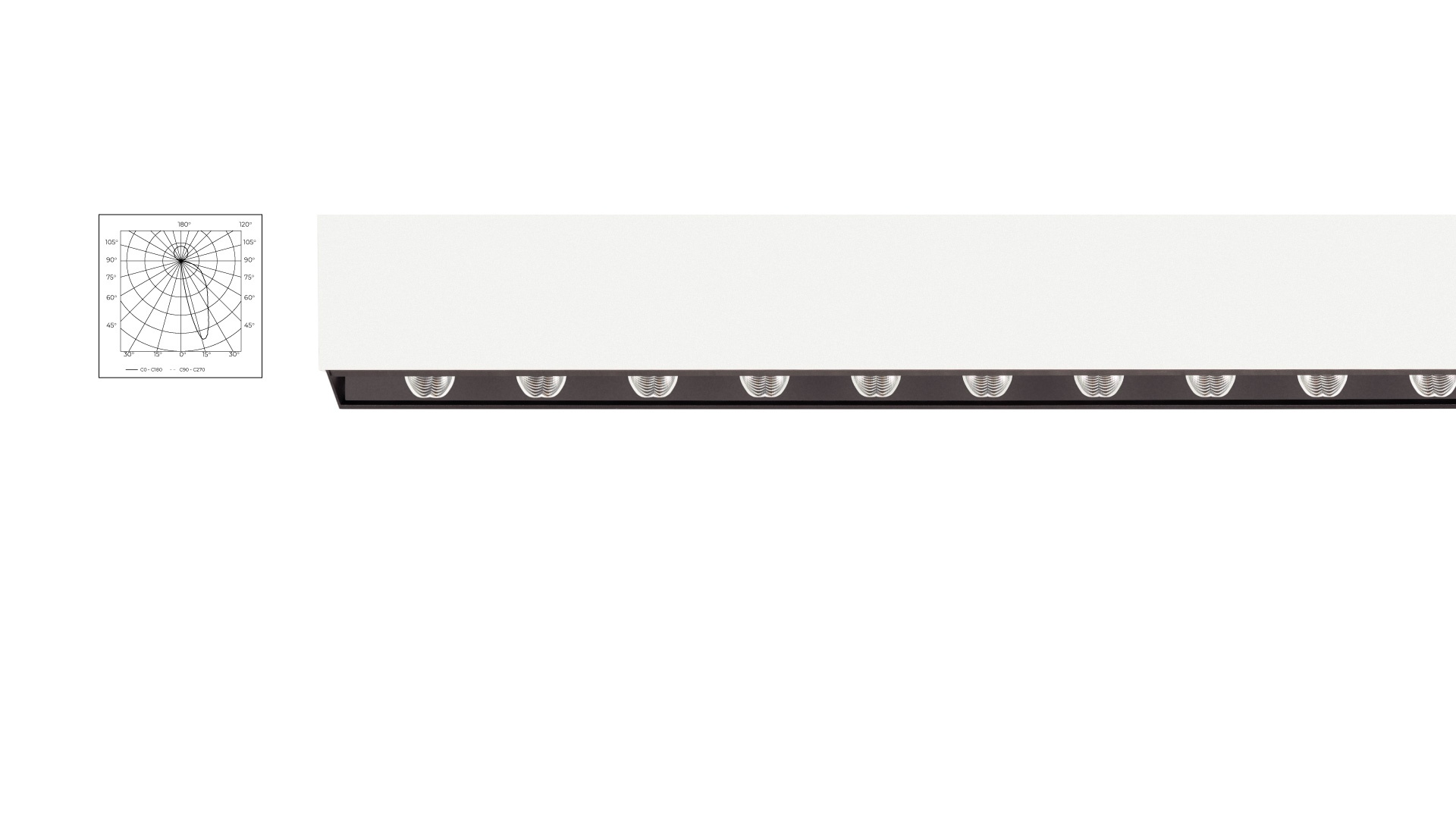 OPTICS
WW
Wall washer for illumination of large wall surfaces. Wall washing component is based on reflectors with micro-facet
technology. Reflectors ensure high uniformity of lighting distribution. Precise cut off eliminating glare
in adjacent areas.